Full-Stack Developer (m/f/x)
Permanent | Full-time | Vienna
You want to work independently? Sport is an important part of your life and you are motivated and enthusiastic to work on innovative ideas? Then we might have the perfect job for you! Join our movement to democratize video and performance analysis…
Design and implementation secure APIs in Python (fastapi)

Utilize modern NoSQL databases

Build and maintain advanced applications & features for the web frontend platform in React
Alongside with our Data Scientists you put our AI in action
Work in an agile and lean development environment
Having a good knowledge and feeling for UI and UX
Experience in Python web development and frontend frameworks like React
Proficient Docker know-how
Commitment, as well as independent and structured working style
Analytical thinking, understanding of processes and high interest in IT systems
Communication skills & team-oriented personality
Excellent level of English and/or German
Sports tech is always a bit special. Fist bump was there even before COVID. A casual and high performing environment is not mutual exclusive.
We'd like to understand what you want and need. Let's find a way to grow together. We believe this is the only way how it works long term.
FastAPI, PyTorch, Streamlit, React, Kubernetes and many more. We always try to stay up-to-date.
The world is changing, so must we. This is why we stay active and keep our processes lean. Work is such a big part of life, so who says this shouldn't be fun too?
We have something to discuss? Cool, let's meet in the office. You need a quiet place to hammer out a few things? Home office sounds good too – or any other place you want.
For this position, the minimum gross salary is EUR 42.000,- per year full time.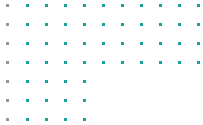 We're looking forward to hearing from you. Please fill out the application form or drop us an email at hello@zone14.ai and tell us more about yourself.