Founder's Associate (m/f/x)
Permanent | Full-time | Vienna / Hybrid |
You want to make a difference? Sports is an important part of your life and you are motivated and enthusiastic to work on innovative ideas? Then we might have the perfect job for you! You will work directly with zone14's co-founders, the level of work you'll do is only limited by your capabilities. Some of the tasks you will be doing are noted below:
Join our movement to democratize video and performance analysis...
Sales: Coordinate with the sales team to help whenever needed
Finance: Updating financial plans, developing new scenarios as basis for founders decisions
Marketing: Create new strategies, work on content and growth
Ad-hoc projects: Example: You might find yourself leading a project team to implement a pay-per-use solution for clubs renting out their pitches.
You are still studying or just finished your degree

You drive strategic projects end-to-end

You work very closely with the founders on operational topics

You support the fundraising process and learn how to raise capital

You experience first hand how to grow a startup with a big mission

You collaborate with all departments to deliver your projects

You grow & learn to become a future leader in the company

You have professional experience in startups, marketing or finance

You completed your education and were among the best students in your cohort

You work independently and goal oriented

You are a creative problem solver with strong analytical skills

You don't use the term "That doesn't work"

You care about the world and want to spend your time making a difference
Directly assist our Co-Founders. Support them in meetings and help driving the strategic and operative development of the company
Sports tech is always a bit special. Fist bump was there even before COVID. A casual and high performing environment is not mutual exclusive.
We'd like to understand what you want and need. Let's grow together. We believe this is the only way how it works long term.
Get in direct contact with (high tier) football clubs, players and managers and work with stakeholder from the football industry
The world is changing, so must we. This is why we stay active and keep our processes lean. Work is such a big part of life, so who says this shouldn't be fun too?
We have something to discuss? Cool, let's meet in the office. You need a quiet place to hammer out a few things? Home office sounds good too – or any other place you want.
The annual gross salary starts at EUR 22,500 on a full-time basis. If you bring relevant experience in many of the fields of responsibility, the salary will be considerably higher.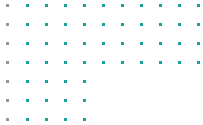 We're looking forward to hearing from you. Please fill out the application form or drop us an email at hello@zone14.ai and tell us more about yourself.